Employee Motivation - Understand and Increase
Employee Motivation is often perceived as a mystical and complex phenomenon.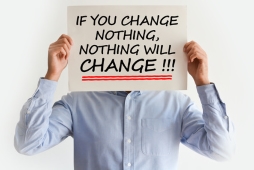 This section of our website will provide you with an array of information that will help you demystify by furthering your understanding of the motivational forces that positively influence your staff motivations. Thus, permanently increasing your motivational abilities! Making you an efficient motivational and inspirational leader! It has been said that there's no such thing as a bad employee, only bad managers. And it has been said that a manager is only as good as those who serve under him.
In return for effectively and positively motivating your employees, the successful manager will realize high team morale, productive competitiveness, less stress, absenteeism that is absent and turnover that doesn't turn over and all of that spells INCREASED PROFIT! Learn how to actively engage your team and then to keep the team motivated, you must show your appreciation.
A must read: importance of motivation. This article will provide you with the understanding of why all the other articles on this website should be read.
The most common problem of many managers is that they don't understand how to motivate each employee. Most often, this dilemma is difficult to overcome, because they haven't understood the basic psychology of motivation. They attempt one employee motivation technique after another and perhaps at times, reach some level of motivation, but most often the motivation is barely perceivable and/or short lived.
Other articles on Employee Motivation
There are additional thought provoking motivation articles. Read the ones that are inspiring for you. Enjoy and don't forget to pay it forward! Share your leadership skills; they will help someone improve their leadership skills!
If you have a specific question that you would like answered, please use our Q & A section. You may also provide your insight via our Share your Thoughts section at the end of each article. You can also Post Your Article.
Share your thoughts
Sharing your motivating thoughts or your motivational tips will benefit every leader. Motivation is what give them the energy to constantly seek to improve their self-motivation as well as motivating other. Consequently increase our leadership influence.
What Other Leaders Have Said
Click below to see contributions from other leaders to this page...

Doctoral learner

Motivation comes in different colors. What influences the human mind toward action is relevant to the sense of urgency in time.
Clinical Administration Supervisor Not rated yet
Treat staff as individuals as well as part of the organisation. Realise their strengths but also recognise and build on their weaknesses.